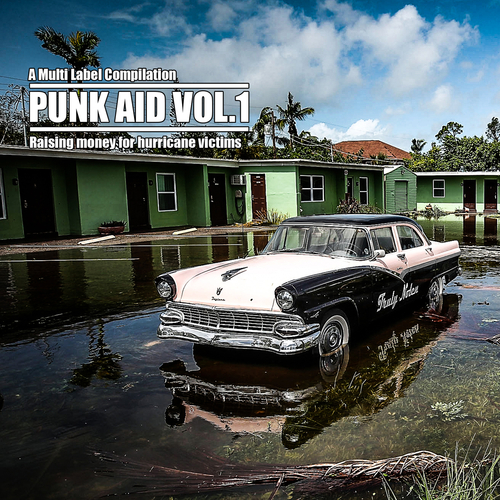 A Multi Label Compilation: Punk Aid, Vol. 1
Available Formats
Tracks
Price
Buy
CD Album
25 tracks

£

5.99

Download Album (

MP3

)
25 tracks

£

4.99

Download Album (

WAV

)
25 tracks

£

4.99

Download individual tracks
From £0.79
Description
Various Artists - A Multi Label Compilation: Punk Aid, Vol. 1
Compiled by 7 DIY punk labels from UK, US & Germany, Punk Aid Vol.1 features 25 bangers.

All proceeds from digital and physical sales go towards helping the victims of devastating hurricanes in 2017.

**FREE DOWNLOAD WITH CD ORDER**

Antipop, Umlaut, Krod, Lockjaw, Horn and Hoof, Chorus of One, Thumbhole.
Tracklisting
CD Album (APR052CD)
Download Album (APR052D)
Dowzer

- Broken Record

5 Year Plan

- Dear Me

Despite Everything

- Joke's On Us

Clayface

- Nothing Left

The Mighty Bossmags

- Withered Hand

Dream Nails

- Deep Heat

Fights And Fires

- Take A Swing At The World

Analecta

- Children Of The Stars

Raincheck

- Uncool

Pete Bentham and the Dinner Ladies

- Deads Not Punk

Dynamite Dynamite

- Werewolves

Tio Rico

- Maximising Prophet

Dad Jokes

- The Man Called Sting

Super Fast Girlie Show

- Stand Up

The Stiff Joints

- Horns of Fury

Incisions

- Mexican Jail

Bare Knuckle Hooligans

- Locked Out

Captain Trips

- Bottom of the River

Gibberish

- Lesson Learned

Bolshy

- Ignorance is Strength

Makeshift Promise

- You're Not As Good As You Think

The Burnt Tapes

- Oh, Marie

The Crash Mats

- Watchmen

Sombulance

- Downfall

Spaceships

- Solid Ground